From Portree, turn left at this junction onto the A87 towards Uig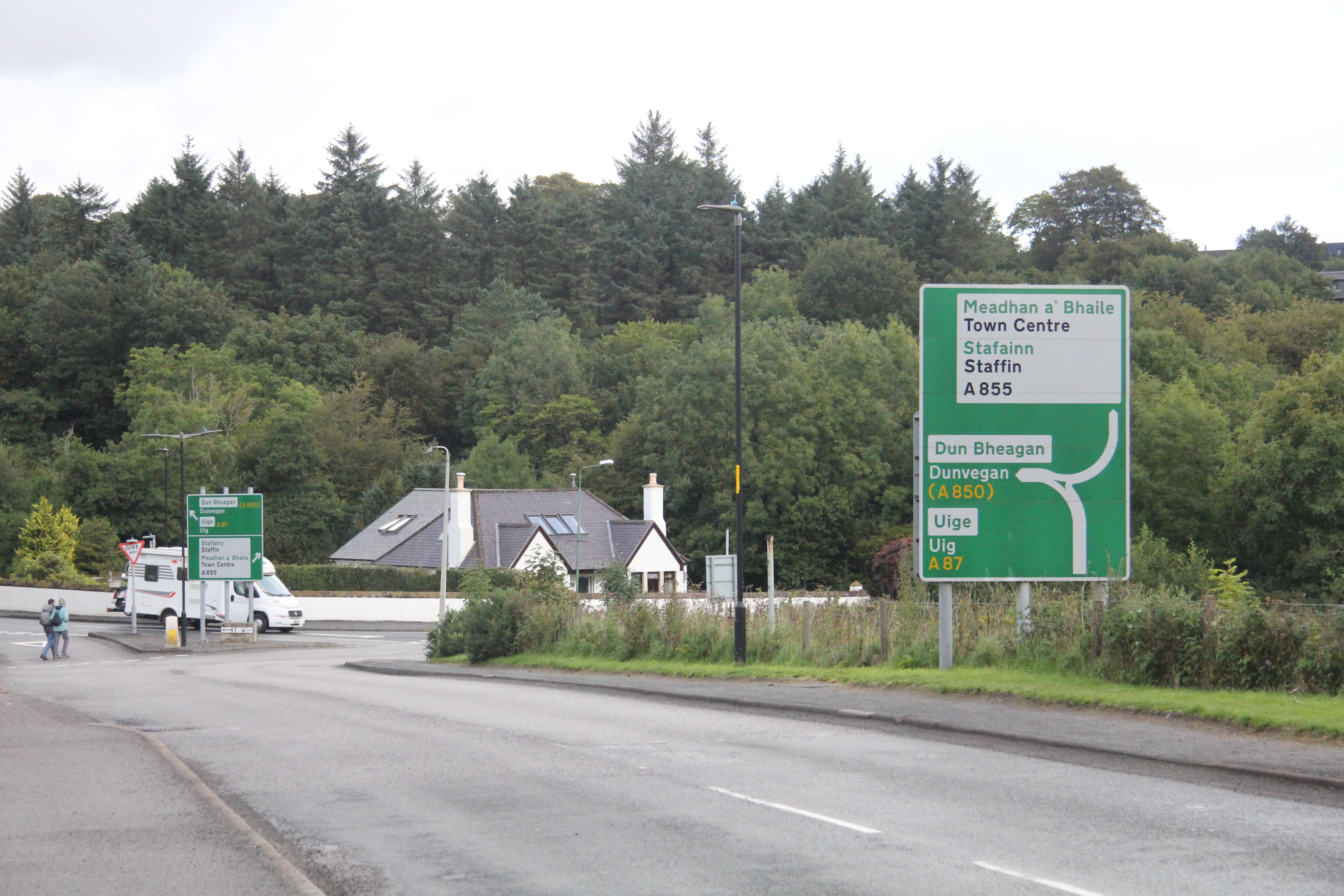 Drive for 11miles/17.7km until you see the sign for the River Hinnisdal and Glenhinnisdal, Turn right at the bus stop.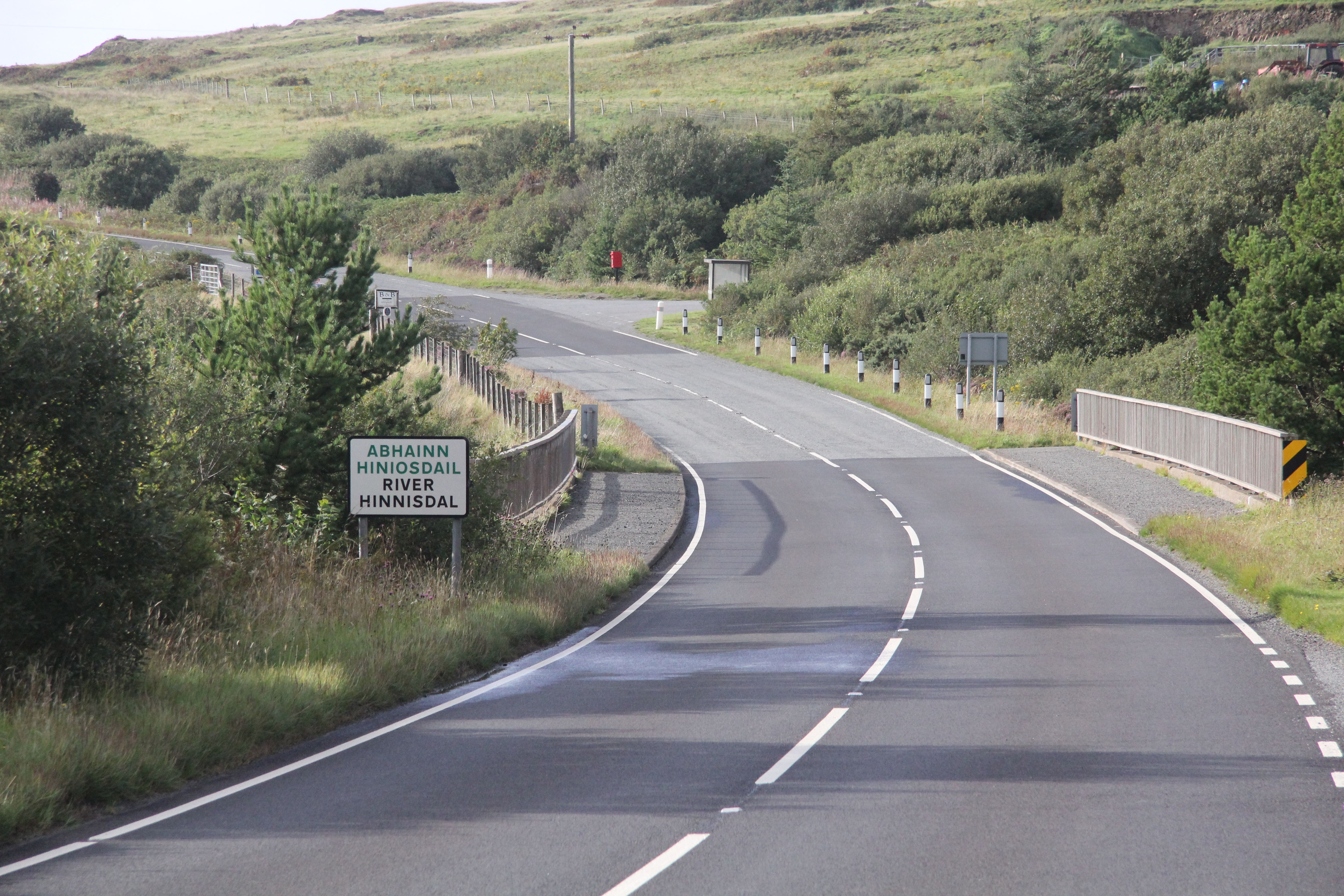 Drive for 1 mile/1.6km and you will see all the houses. Turn left at this building and you have arrived.